A woman asks me for photo, how much sh*t can you write?| SolSportHQ


Recently, the Sun reported that Manchester City star Grealish had intimate interactions with three women during the holiday, and that was angrily reprimanded by the player himself on social media.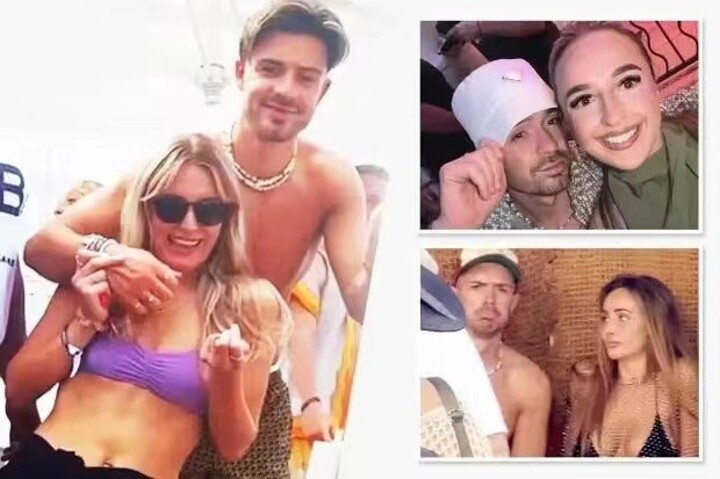 He wrote: "Honestly man this paper… How much sh*t can you actually write? A woman on her hen do asks me for a photo in a beach club in Ibiza and I said yes… Now this is your headline? If I say no to the photo you call me arrogant and rude but if I have the photo then this is your headline?"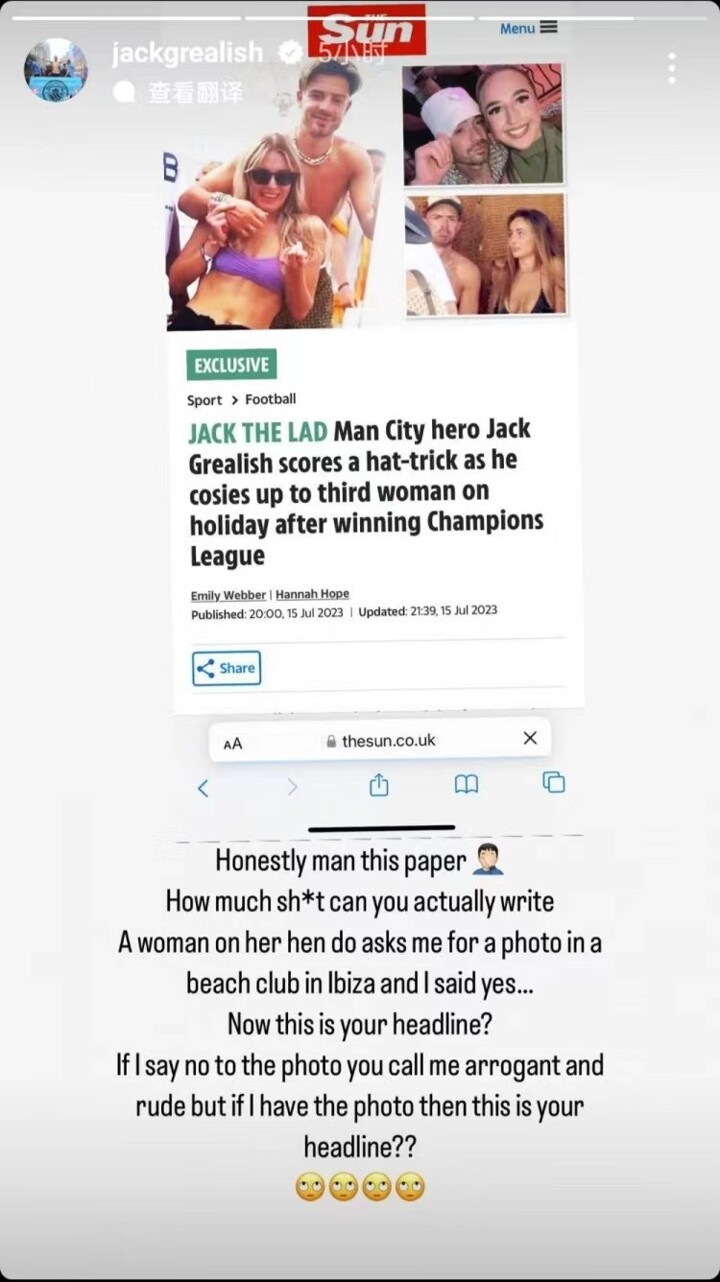 According to the Sun, Jack Grealish scored a hat-trick on ladies, they are: 24-year-old air hostess Dolly Middleton, 22-year-old air hostess Yasmine Middleton and 28-year-old Holly Wells in bikini.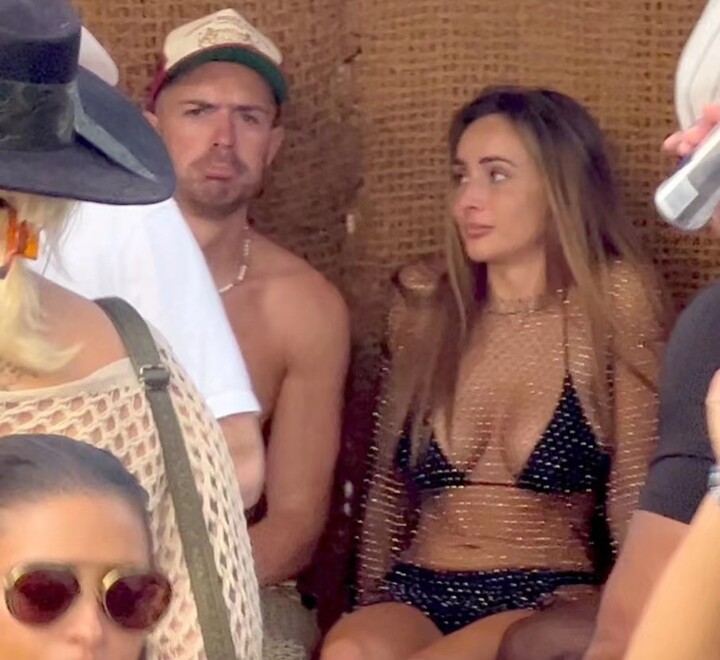 (Dolly Middleton, 24)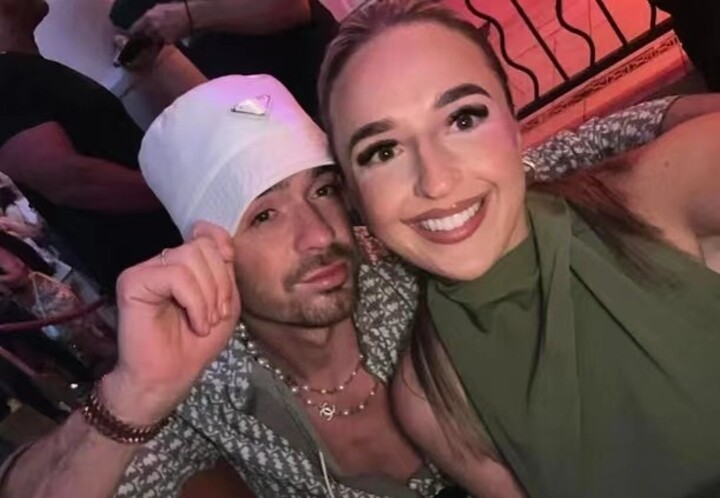 (Yasmine Middleton, 22)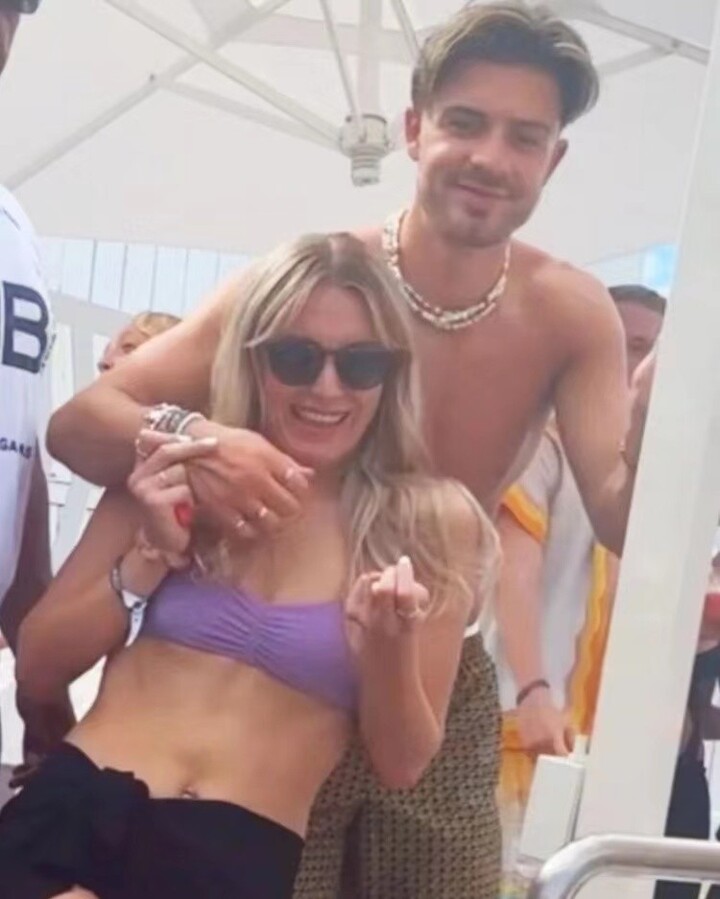 (Holly Wells, 28)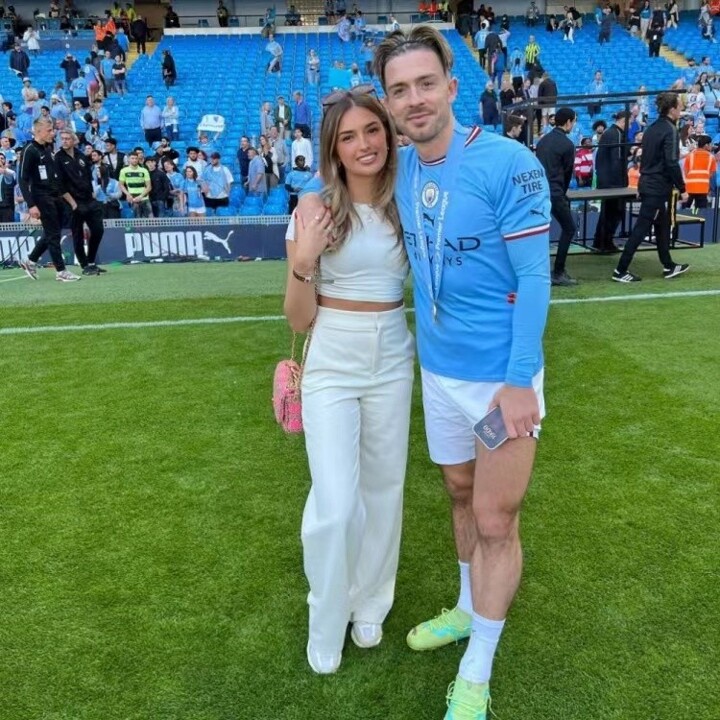 (Jack's girlfriend Sasha Attwood)