Agent reveals Manchester United and Tottenham tried to hijack Barcelona's deal for Vitor Roque| SolSportHQ


On Wednesday, Barcelona completed the long-awaited signing of Vitor Roque. The 18-year-old forward, who has signed a seven-year contract with the reigning LaLiga champions, joins for a deal that could be worth up to €61m.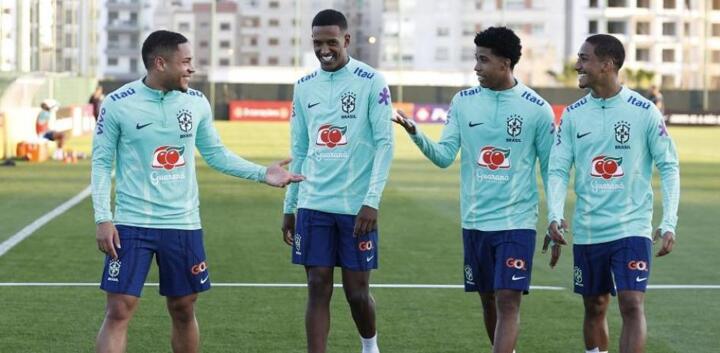 Barcelona have been working on signing Roque for several months, and they beat off a number of sides in order to secure his signature.
Two of the teams that were keen on signing Roque were Manchester United and Tottenham Hotspur, and Andre Cury, who is one of Roque's agents, revealed to the Charla Podcast (via Fabrizio Romano) that the two Premier League sides tried to hijack Barcelona's deal with Athletico Paranaense.
"I can confirm that English clubs tried to hijack the Vitor Roque deal. Tottenham and Manchester United sent important bids, way better than Barca. They were worth more than €100m in total.
"However, his career plan is well defined and we opted for Barcelona. Now is not the time to look at the money."
These revelations underline how committed Roque was to Barcelona, which is sure to endear him to Culers even more than he already has.