Ange Postecoglou wants Harry Kane to score 'bags of Tottenham goals' for him amid contract offer| SolSportHQ


The Tottenham Hotspur boss has been speaking about his star attackers at the north London club amid the interest from Bayern Munich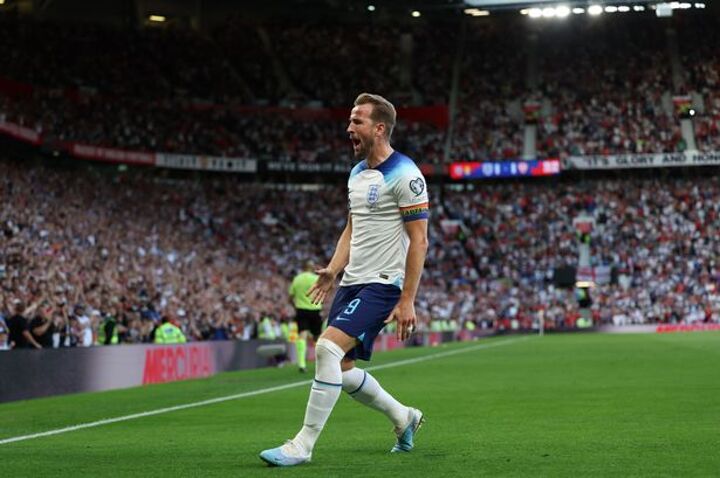 New head coach Ange Postecoglou hopes that Harry Kane and Son Heung-min will score "bags of goals" for him at Tottenham Hotspur next season.
Kane has been linked with a move away this summer to Bundesliga side Bayern Munich while football.london understands that Spurs have offered the England captain, who turns 30 this month, a big new contract in order to stay beyond his current deal which ends in 2024. The player is believed to be in no rush to commit to a new contract during this transfer window while he assesses the big picture and what the future holds.
Kane is Tottenham and his country's all-time top scorer and the north London outfit have so far been resistant to any offer for him. In a new Q&A with Spurs supporters, Postecoglou said that he hopes both Kane and Son will fire home plenty of goals in his new-look attacking team next season and he also wants others to weigh in with hitting the back of the net.
"Hopefully Harry and Sonny score bags of goals and they're not the only ones. It's still the bit of the game I love the most. There's no such thing as an ugly goal. Every single time that ball crosses the line, the emotion that that brings to people I love. It's still the best part of the game for me, how the goals go in, just the joy that it brings," he said.
"It unites people, it unites strangers. It doesn't matter who you're stood next to, when that ball crosses that line you're hugging them. So hopefully the boys score bags of goals but they're not the only ones."
Postecoglou reassured those Tottenham fans on the other side of the globe who watch games during the middle of the night that they certainly will not be drifting off to sleep while watching his entertaining side and neither will those in the UK.
"I know that experience as well because it was my upbringing as well. I love that and some of my best memories were getting up in the middle of the night and watching games on the other side of the world. It helps if they are positive experiences so that's my responsibility in that," he said.
"That's how I know that when we do these [pre-season] trips they're really important. Our supporters, just because they're not here watching us every week, it takes a hell of a lot of passion and commitment to the club to get up every time in the middle of the night and sometimes midweek to watch your team play.
"I guarantee you that you won't be falling asleep watching our games, irrespective of the time of the day. That's a guarantee."
He added about his start to life as Spurs boss: "The thing I'm probably looking forward to the most is the first home game. Just walking out into the stadium for the first time and leading out that team is going to be pretty special. I think irrespective of who we're playing that first game when you walk out there is going to be special and I'm really looking forward to it."
Postecoglou was also asked which fellow Australian he would have brought to Spurs in the prime of their career if he could.
"There's a number. We've had a number of fantastic players. Our guys have made an impact at Premier League level like Harry Kewell and Mark Viduka as well as Mark Schwarzer. They were some of our golden generation of footballers and all of them had fantastic careers," he said.
"Mark Bresciano is a player people would have loved here at Spurs. Very Eriksen-type player, attacking midfielder, scores goals. I think they would have loved to have seen him play in Italy, where he had a great career in Serie A.
"There's a number of Aussies. The good thing about Aussies is that irrespective of anything they would have given 100% if they had put on that Tottenham shirt.
"I've got Mile Jedinak. Outstanding leader, outstanding captain. He made an impact over here. When you think about an Australian making an impact at a Premier League club, he's had a remarkable journey, starting on the Central Coast. We wear it like a badge of honour.
For an Australian to make it to the Premier League I know how hard a journey that is, whether you're a footballer or any other position you hold in football. Any Aussie that has reached this level, it's been hard-earned and well deserved."