Arda Turan "would have been happier" if Arda Guler joined Barcelona but Real Madrid choice is "not strange"| SolSportHQ


Earlier this month, Arda Guler made the decision to join Real Madrid from Fenerbahce. The 18-year-old had been heavily linked with joining Barcelona, but he ultimately decided to join their El Clasico rivals instead.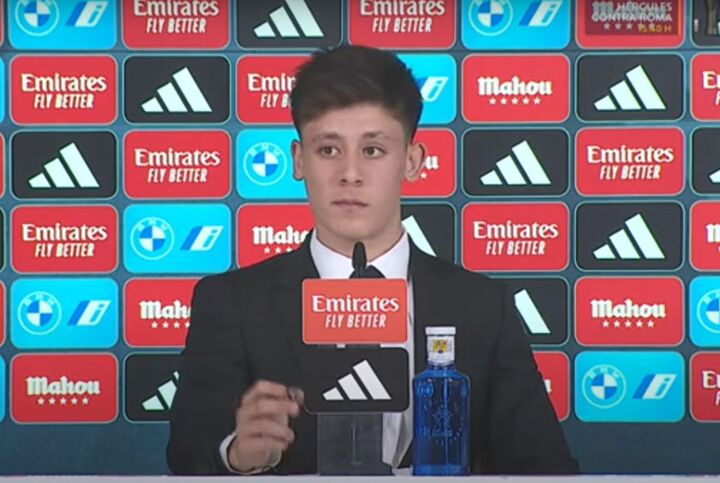 Former Barcelona and Atletico Madrid midfielder Arda Turan knows of Guler very well, as they are both from Turkey. The 36-year-old told Tivibu Spor that he would have preferred the teenager to join his former club, although he understands why he chose Real Madrid.
"I would have been much happier if Arda Guler had gone to Barcelona, but I don't find it strange his choice to join Real Madrid. The Barcelona I played for was the best in history, but the current Barcelona is a rebuilding Barcelona. Real Madrid is also getting younger but they are a more mature team. I wish him well."
Turan also firmly believes that Guler will go on to become one of the best players in world football.
"Arda Guler is a very valuable player for our country's football. First of all, I would like to thank Fenerbahçe for their contribution to Arda's development. I wish Arda success in his life. I believe he will be one of the best football players in the world. He looks very nice with his family. Let him enjoy these situations.
"The Real Madrid jersey suits him very well. He was my rival at Fenerbahce in Turkey and he is my rival at Real Madrid in Spain. May Arda be very successful but may Barcelona and Atletico Madrid win all the titles in the end."
Guler is in an environment in which he can continue his outstanding development, and he has already impressing club officials at Real Madrid. The sky is very much the limit for the talented youngster.