Arsenal boss Mikel Arteta hails 'tremendous' signing of Declan Rice in £105m move| SolSportHQ


Mikel Arteta could not contain his excitement after finally securing his No 1 target Declan Rice, labelling his £105million buy as an 'exceptional talent'.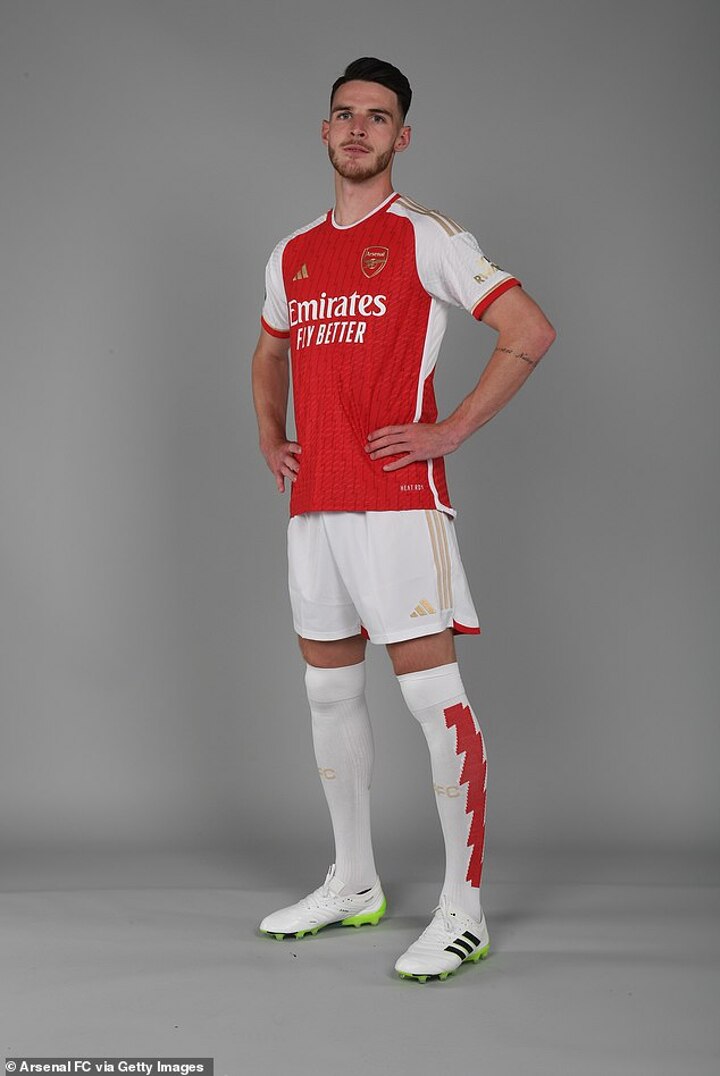 Arsenal's long-running pursuit of the England midfielder was finally ended on Saturday when he was unveiled at the Gunners' first team squad meeting.
Speaking on Rice's arrival, Arteta said: 'We're really happy that Declan is joining us. He is a player with tremendous ability, who has been performing at a high level in the Premier League and for England for a number of seasons now.
'Declan is bringing undoubted quality to the club and he is an exceptional talent who has the potential to be very successful here.'
The manager added: 'Declan has great experience in the Premier League at only 24 years old. He has captained a very good West Ham team and as we all saw, he recently lifted a European trophy.
'The responsibility and role he has taken on has been very impressive and we are really excited that he is joining us.'
With the departure of Granit Xhaka, a new anchoring midfielder was a priority for Arteta and Arsenal this summer.
The midfield area was part of the team Arteta has been eager to rebuild, with Kai Havertz joining from Chelsea to form a three-man group with Martin Odegaard and Rice.
Sporting Director Edu said on the move: 'Declan is a player with fantastic ability and a proven record at both club and international levels.
'The process of this transfer has been a big team effort with a clear plan, and we are so happy that Declan is joining us.
'Declan is a high-quality, young international player who will add great strength to our squad, fitting so well into our strategy of competing with young talented players at the centre of our club.'
He added: 'It's great that Declan will be joining up with Mikel, our coaches and his new teammates in good time ahead of the new season.'
Rice will wear the No 41 shirt at the Emirates Stadium.
MORE TO FOLLOW.