Barcelona star Pedri shocks fans with summer change| SolSportHQ


Barcelona star Pedri has always been compared to Andres Iniesta, not least by his own manager Xavi Hernandez.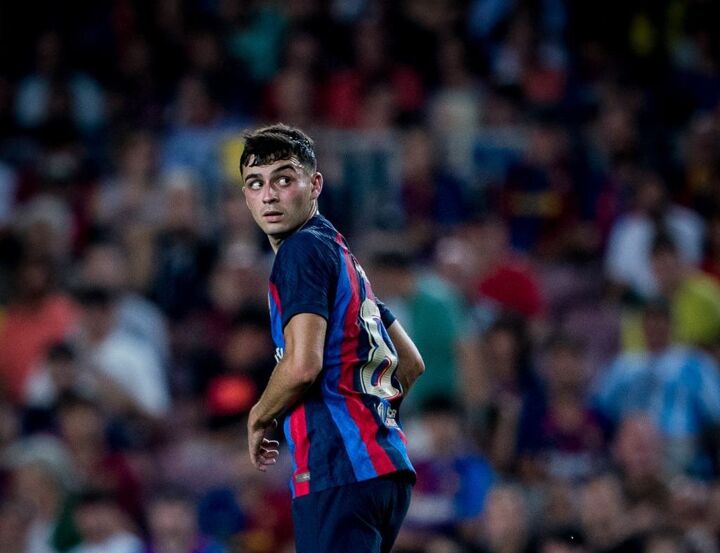 That is for the most part for their manner of movement, their control of their ball, and their ability to escape from situations despite their lack of pace.
But in part, it is because neither of them particularly looked like athletes, with nimble feet but lithe physiques. That might have changed this summer.
Barcelona posted a photo of Pedri on his return to preseason though, and his physical transformation, with bulging biceps on show.
According to Ara, Pedri has spent the summer working out in his native Tenerife, strictly following the diet giving to him by Barcelona's nutritionists.
It is part of a wider concerted effort from the club to address his injury issues though. Often missing last season, he spent two months recovering from a muscle problem, and strength and conditioning coach David Pozos amongst others designed a plan for him to strengthen his legs as well as his upper body.
In addition, they did not use Pedri for the final four games of the season, nor did Spain call on him for the Nations League in a bid to allow a full recovery and give him time to focus on building his physique.
Clearly, Pedri has not wasted that opportunity. He will have to adapt to the changes it will bring on his movement, but also should help him when under pressure from other players. Ultimately, if Pedri is fit for all of next season, Barcelona will be able to call on a simple margin for improvement.