Barcelona tie down La Masia poster boy to three-year contract on his 16th birthday| SolSportHQ


Barcelona pride themselves on having one of the best youth academies in world football, and La Masia has certainly provided some exceptional players over the years.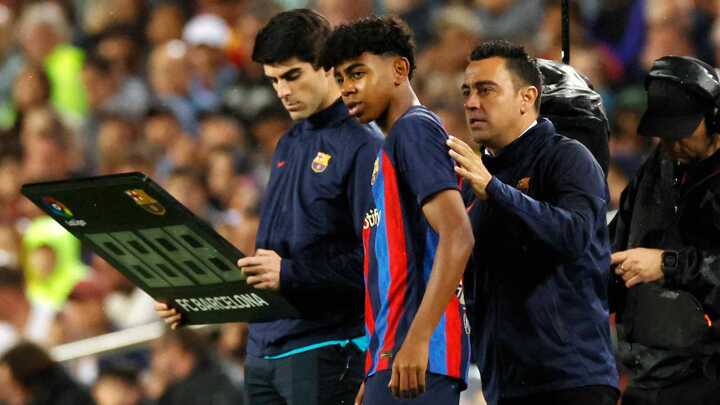 In recent seasons, Gavi is the leading name to emerge from the youth setup, and he has established himself as an important player in Xavi Hernandez's first team squad. Much of the same is expected of Lamine Yamal, who is the club's latest academy graduate.
Yamal, aged just 15, became Barcelona's youngest ever player last season, and more is expected of him going forward. He turned 16 on Thursday, and as reported by Fabrizio Romano, his present from the club is a three-year professional contract.
Yamal has been heralded as a future great for Barcelona, and he is expected to be involve in the first team next season. The Blaugrana will be absolutely delighted to have secured his long-term future, and they will hope he remains at the club much longer than the three years of his first contract.