Barcelona veto Italian rival from preseason friendly for political motives| SolSportHQ


Barcelona will play Tottenham Hotspur in their traditional season curtain-raiser at the Estadi Lluis Companys at Montjuic. However they were not the original choice.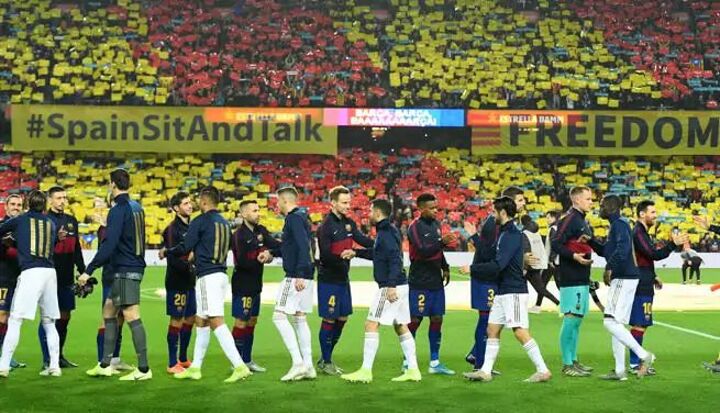 While FC Basel were considered too as a potential opponent in Switzerland in order to celebrate the 125th anniversary of the club, being as their founder Joan Gamper (previously Hans Kamper) was Swiss.
But they were in the advanced stages of an agreement with Lazio in order to have them play at Montjuic. Some directors raised doubts about them as a potential opponent, citing their links to the far right in Italy and fascism, as per Tot Costa. The Compliance Department at the club was then asked to gather information on these supposed links, and came to the conclusion that Lazio's image and what they felt was a clear affiliation from a section of their fans was of that nature.
Thus it was determined that they did not want those fans in attendance for their traditional presentation of the squad to their support. As such, they elected to do a deal with Spurs, who they feel will bring both attention and revenue.
While Barcelona were somewhat depoliticised under the government of Josep Maria Bartomeu, Joan Laport and his board are far more conscious of Barcelona's political role.