Club legend! The official Man United website puts De Gea into the "legends" list| SolSportHQ


The contract between De Gea and Manchester United was expired at the end of June, and the two sides would not renew the contract. De Gea left the team as free agent and ended his 12-year career with the Red Devils.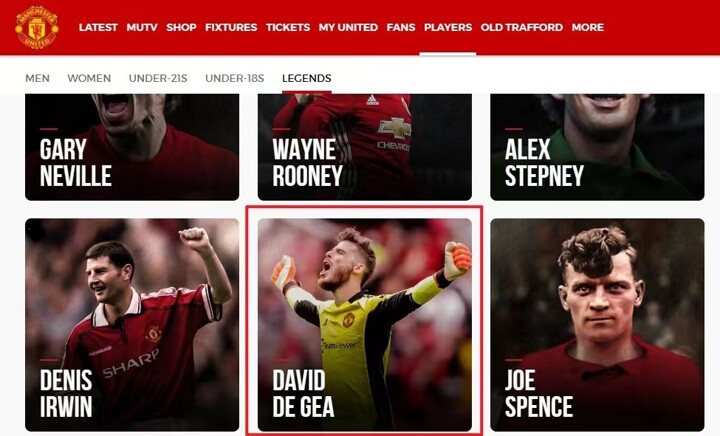 Right now, Manchester United's official website has already listed De Gea as a club "legend".
Rooney, Giggs, Scholes, Ferdinand, Keane, Irwin and others were included in the "Legends" list.