Declan Rice insists he's looking forward to trophies as an Arsenal player| SolSportHQ


Arsenal have released the first footage of Declan Rice at the club, since the England star completed his £105m switch from West Ham.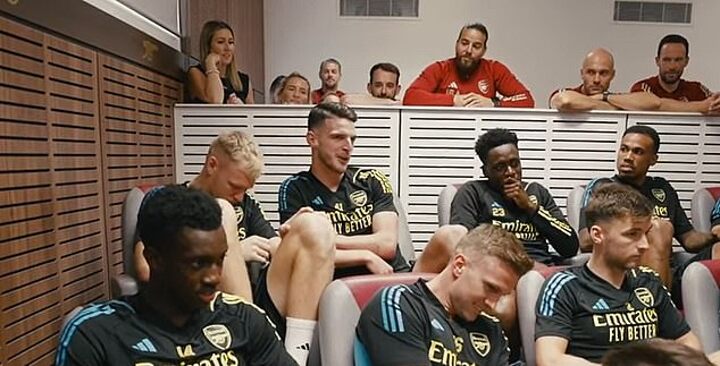 On a video shared on the club's YouTube page, Rice was sitting next to Aaron Ramsdale and offered to share a few words with his new teammates.
'Obviously first day, I'm really looking forward to playing with you all to sharing many good moments together.
'I've seen what you guys have been doing the last couple of seasons so I'm really looking forward to getting started and hopefully enjoying a few trophies together.