Girona transfer window analysis – what have Girona done and what do they need to do this summer?| SolSportHQ


In: Paulo Gazzaniga (Fulham)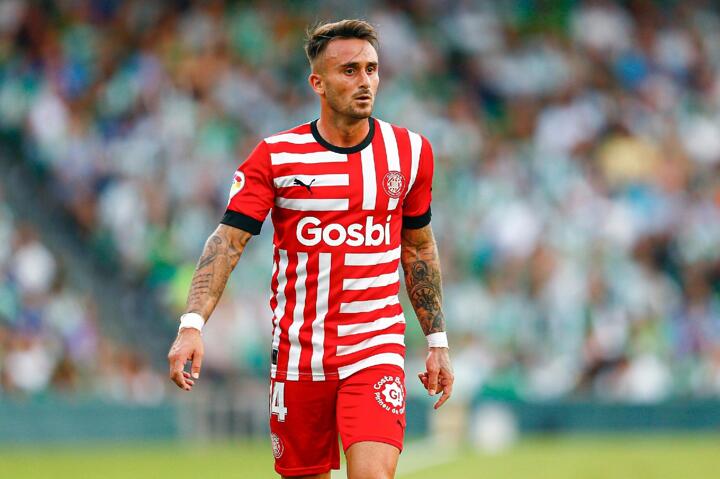 Loan returns: Manu Vallejo (Oviedo), Oscar Urena (Cartagena)
Out: Ivan Martin and Ramon Terrats (Villarreal), Yan Couto and Yangel Herrera (Manchester City), Valentin Castellanos (New York City), Rodrigo Riquelme (Atletico Madrid), Javi Hernandez (Leganes), Reinier (Real Madrid)
Summary so far: Sporting Director Quique Carcel has a couple of tricky tasks so far, but it may yet get harder too. All of the players, with the exception of Reinier and Terrats, that are leaving were significant contributors to Michel Sanchez's side last season. If, as referred to earlier, Oriol Romeu is indeed tempted away by Barcelona, then that automatically becomes Carcel's priority. Romeu was a difference-maker last season, providing leadership, strength and know-how in the middle.
Gazzanigga performed well last season, and has won the confidence of the defenders and Michel. In Taty Castellanos, Girona have lost their top scorer, and two of their more creative forces in Riquelme and Martin.
The bones of a good attack, Viktor Tsygankov, Christhian Stuani and Aleix Garcia, are all still present, but there is no escaping the scale of the rebuild facing Carcel and Michel in order to replicate their good performances last season. No doubt they will have help from the City Group in doing so, but it's still a tough job, building out half of the squad again. Carcel proved he had an eye for a player and an ability to bring them in last season though, and having shown just how beneficial they can be for a young player's development, that will work in their favour as they pursue the next wave of ambitious and talented youngsters.
Key Need: Plain and simple here – a striker. Stuani was effective with his 9 goals, and Tsygankov will want to be amongst them next season, but Castellanos' 13 goals were hugely important, as was his contribution to the pressing scheme and shape of the team. The veteran Stuani (36) can no longer lead the line for a full season, and the work Castellanos got through allowed Michel's side to open up space in a number of defences, where otherwise it would have been much more difficult.
Who they go for could define their season, but equally as pertinent is what kind of profile they go for. Finding a clone of Castellanos would be ideal, but that is less than likely. The number of goals he got almost felt deceptive, after bagging four against Real Madrid, but there the work he put in was prodigious and essential. With Stuani to play the target man role late on or for the first hour, then it makes sense to have someone more mobile.
Beneath the Surface: Romeu's potential exit permitting, Girona did themselves a great service in persuading Aleix Garcia to remain and sign a new deal. If they can do the same for Romeu, then they should turn attention to a partner for that pair, or someone to play further forward. Ivan Martin came on leaps and bounds last season. There isn't really another central midfielder that looks ready to take on such a prominent role in their squad, so finding someone that can retain their position, link well with Garcia and the frontline, is a must. Outside of Romeu and Garcia, they only have youngster Alex Sala and Ibrahima Kebe in the squad, so they will need to bulk out the position too. Elsewhere there are reasonable options, but the Catalans cannot neglect the engine room if they want to get the best out of their best unit next season.
Image via Pressinphoto/Shutterstock