I just want to win; it doesn't help much to play in PSG| SolSportHQ


Kylian Mbappé hurries his holidays in Cameroon but, from afar, he continues to be news regarding his future and about that he is asked every time there is an opportunity.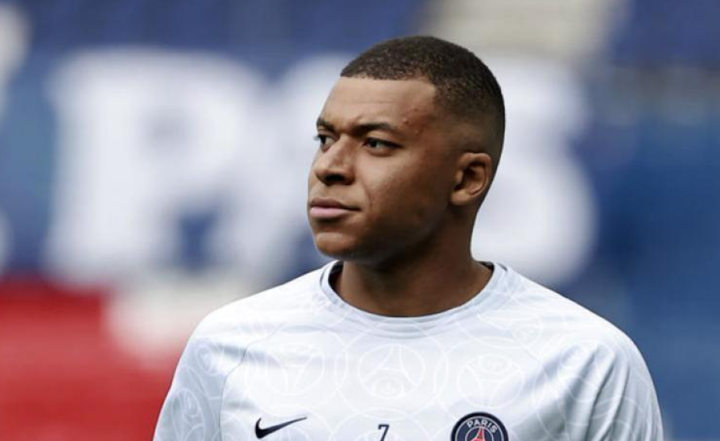 The last occasion has had to do with the designation as best French player of the season, a title awarded by France Football and L'Equipe and that they have taken advantage of to do an interview in which the player already begins to glimpse that he would not see a change of scenery badly. At least, it does not ensure his presence in the PSG as on previous occasions.
"Reasons to believe it's my last season in Ligue 1? It's very simple, I'm a competitor, when I play, it's to win. And it doesn't matter who I play with, it doesn't matter what shirt I wear, it doesn't matter where I play, it doesn't matter the year, I never settle, I just want to win, I'll never be satisfied. I want to win the Champions League. I go on vacation, I do a reset, I recover energy and I come back with the hunger that everyone knows, "he said.
As for his personal skills and his desire to excel, Mbappé did not hesitate and transmitted a crystal clear message. "I'm always dissatisfied, so I'm never impressed with what I do. It is already a first key to understand myself because everything I do, I tell myself that I can do it again and better. I have this hunger to win. I don't want to be on a team just to participate. That's why sometimes people think I'm arrogant. I'm not afraid of failure either, it's part of a footballer's career. But I have the deep conviction that I was born to win and I want to show it to everyone," he said convinced.
Message to PSG
In addition, indirectly, he also sent a message to his club in which the main objective of each year remains to win the Champions League. "I don't know what PSG lacks to win the Champions League, it's not a question for me. You have to talk to the people who make the team, who organize the squad, who build this club. I just try to do my job as well as possible. I was the best player, top scorer for the fifth consecutive year in Ligue 1. I could do better according to my critics. Sometimes in football you face what's called a glass ceiling. That's why it's not a big question for me, it's for those at the top," he said.
"I don't think it helps much to play in Paris because it's a divided team, a divided club. Of course saying that attracts gossip, but it doesn't bother me because I know what I'm doing and how." Mbappe added.
Finally, he made clear the pride he feels for himself to see everything he has achieved. "A lot of things make me proud. First, having continued to win titles, which is what we play for. No matter the title, it's the most difficult, that's why all the players fight. And, of course, I'm delighted to have maintained my personal level, with a season around fifty goals. There's Haaland. I know I can break Just Fontaine's single-season record, which is 53."