Kane 'totally committed' to Spurs, says boss Postecoglou, but hints at move| SolSportHQ


Ange Postecoglou has said Harry Kane remains "totally committed" to Spurs but admits "we'll see what transpires" in the transfer market this summer.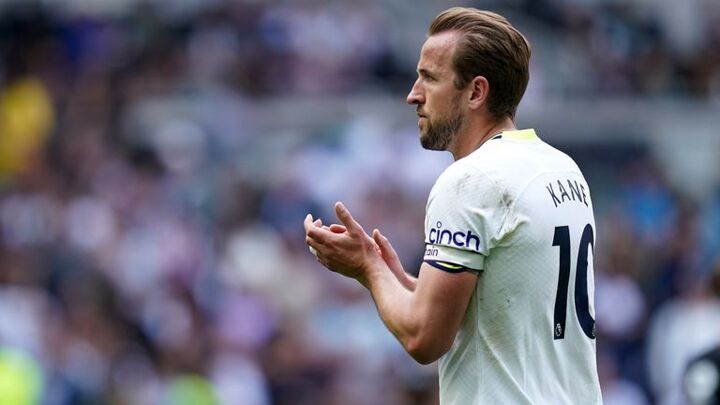 Kane has entered the final 12 months of his deal with Spurs and speculation over his future has heightened in recent weeks.
Sky Sports News reported last week Tottenham and Bayern have held talks over the signing of Kane, who met new Spurs head coach Postecoglou on Wednesday.
He told reporters at a press conference at Spurs' Australian tour training camp in Perth: "I had a good chat with Harry.
"It was nothing earth-shattering as people are seeking. Just a good chat, introduced myself, and we spoke mainly about the club, where it's at and where he thinks can improve.
"It's not a specific vision for one person, it's about the group and we're perfectly aligned on that – we want to see a successful team this year.
"There are a lot of people who know Harry better than me, but he's not going to get phased by anything. He's here and while he's here, he's totally committed to what we're doing, and that's the way I've seen things.
"The discussion wasn't really about [the future], it was more about the collective and what we're doing. Harry's the same as all the other players, it's not something I ask when they walk through the door, asking have you got a ticket or not.
"It's about working hard as a group as we go along, some will be on for the whole journey, others won't, but a lot of that gets decided along the way. It's not something I'm demanding from people right at the outset.
"We've got nearly a month until the season starts, the transfer window's still open, so we'll see what transpires."
Bayern confident in landing Kane
Bayern believe Kane wants to join them and that appears to be his most likely destination if he departs in the coming weeks. Tottenham have made it clear they do not want to sell their record scorer and certainly will not entertain the £70m figure Bayern are willing to pay.
The England captain has scored 213 goals for Spurs and is the second-highest scorer in Premier League history behind Alan Shearer. He needs 48 more goals to break the record.
Bayern appeared to up the ante regarding Kane at the weekend with the club's honorary president Uli Hoeness claiming an agreement over personal terms had been reached with the Spurs forward.
"Harry Kane has clearly signalled in all conversations that his decision stands – and if he keeps to his word then we'll get him, because then Tottenham will have to buckle," Hoeness told German TV channel Sport1.
"Kane wants to play internationally and luckily for us Tottenham will not be active internationally next year.
"He now has another opportunity to come to a top club in Europe. Up to now, the father and the brother have always stood by what they promised. If it stays that way, that's OK."
Kane was spotted interacting with Tottenham chairman Daniel Levy upon arriving in Australia for the club's tour of Perth, Bangkok and Singapore.
While Bayern continue to push to secure the services of the England captain and have reportedly lodged two bids for the forward, Spurs' stance remains the same, they have no intention of selling Kane.
For their part, Tottenham will continue to try and persuade Kane to sign a lucrative contract extension, but fear he will leave for a Premier League rival should he run down his current deal.
Bayern honorary president Hoeness added: "Levy is clever, he doesn't name a number. First we have to get him to name a number.
"Of course he plays for time. I think he's a savvy, super professional, I appreciate him a lot – but I don't think there are people on the other side who have been doing it since yesterday."