Loftus-Cheek? Tomori? Abraham? Why so many at Chelsea see Serie A as a genuine career destination| SolSportHQ


COMMENT: Reece James? Arsenal? Of course. Of course they'll chance their arm given the great sell-off at Chelsea we're now seeing…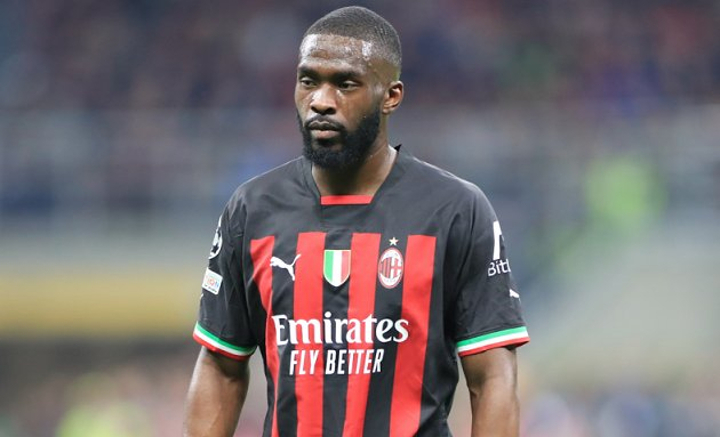 It was cheeky. Opportunistic. But also understandable. Arsenal making an attempt last week to bring Chelsea to the negotiating table for James. Having watched on as Champions League winner after Champions League winner were sold by the Blues. You can see why the Gunners fancied their chances with the England fullback.
After all, he's just seen good friend Mason Mount sold to Manchester United. Another, Ruben Loftus-Cheek, is now an AC Milan player. And a third academy graduate, Trevoh Chalobah, is flirting with Inter Milan. And from Chelsea's side, at least upstairs, they'd be happy to cash in.
So where does that leave James? The departure of senior colleagues like Kalidou Koulibaly, Edou Mendy and N'Golo Kante is one thing. But seeing friends you came right through the academy with. Friends you won the Champions League and Club World Cup with. Seeing them moved on. Is it really so fanciful that James would be tempted to make the shift himself?
And this doesn't begin and end with the current board. We can go back the previous season. Fikayo Tomori at AC Milan. Tammy Abraham with AS Roma. Both Chelsea academy products. And both proof you can leave the club and make a step up in your career. Tomori is now Scudetto winner. Abraham won the Europa Conference League with Roma. Adored by fans. Respected by peers. Is it any wonder Loftus-Cheek thought to himself, 'I'll have some of that'?
There's a pull about today's Serie A. An attraction. A young player from the elite of the Premier League can establish himself at a major Italian club. Carve out his own story. His own career. And do it in a country where football is treated unlike anywhere else in the world.
Tomori was never celebrated in England as he has been by the likes of Franco Baresi and Paolo Maldini. Ditto Abraham by Fabio Capello, Marco Delvecchio and Walter Sabatini. These aren't your B-tier Premier League pundits. These are giants of the game. Giants so difficult to impress – particularly if you're a foreigner. But they've all gone out of their way to reserve praise for the ex-Chelsea pair.
It's something growing in Italian football's culture. There's an enthusiasm. A welcoming spirit now about Serie A. Not so much from the press. The journalists. Like in England, that's always been there. But there has been a shift in the approach of men of weight in the game. Those giants. There's a respect for English footballers that wasn't always there. Tomori. Abraham. You can throw in old Blues teammate Jeremie Boga, now of Atalanta, as another. In Italy they're swimming with the tide. There's goodwill. A positivity that they would never have experienced if they'd remained on English shores. And it's something Loftus-Cheek is now experiencing, himself.
Even before last week's signing ceremony at Casa Milan. Even before anyone had seen him on the pitches at Milanello. The greats were predicting big things from the England international. Billy Costacurta, the Rossonero legend, dubbed Loftus-Cheek a "great addition for the attack and defence". World Cup winner Marco Tardelli declared the former Blue an "excellent addition". And then there was the former Lazio captain – and Milan striker – Paolo di Canio…
"At 1.91m he is a beast. He has basic technique and ability to combine with his teammates even with refinement, but then he has few goals and few assists," began Di Canio. "Now he has to upgrade with Milan. I don't know if Milan will play two like this year, but if there were to be a three-man midfield sometimes it would be ideal for him to be made the half: he can accompany the action but he must fill the penalty area more.
"He is a player who must definitely upgrade, I believe that Serie A is the ideal championship for him because he has the technique and physicality, and with less suffocating rhythms he can show off his talent more."
They're ready for him. They're ready for Loftus-Cheek. Just as they were his pals Abraham and Tomori. And just as they will be for Chalobah. Witnessing the welcome Loftus-Cheek has received. Knowing how much Abraham and Tomori have enjoyed their experience. Can you blame Chalobah for encouraging an offer from Inter?
Indeed, forget this op-ed. If you really need to get to the heart of what these young Blues are thinking, you only need revisit Chalobah's words last month when speaking to local reporters while on holiday in Milan:
"As I've said I like Italy, the weather is nice and the people are nice, I feel good here. The level of football in Italy is high, I have seen the matches of the teams that reached the finals, we are talking about important formations. The whole movement has grown and I think these teams are very strong."
Chalobah nails it. It is a "movement". There's an intangible something which young players like these ex-Blues want to be part of. Older brother Nathaniel, of course, was the trailblazer with Maurizio Sarri's Napoli. But it was a trickle back then, now it's becoming a flood. For this band of Chelsea brothers, Serie A is offering everything they'd hope to get in England.
James to Arsenal? Or should that be James to Italy? Who would blame him after seeing how the careers of so many of his old academy teammates have panned out in Serie A.