Matildas veteran Kellond-Knight reveals what had Kerr seeing red in training| SolSportHQ


Matilda veteran Elise Kellond-Knight has revealed Sam Kerr used to 'hate her' early in her career after taking exception to her red boots.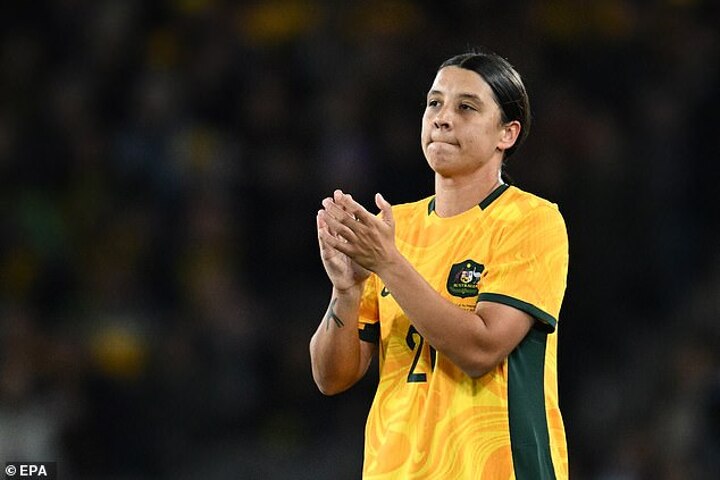 Kerr will carry the hopes of a nation this month as the Matildas hope to become only the second team after the USA to win the Women's World Cup on home soil.
The Chelsea striker has scored 63 goals in 120 appearances for Australia, but before becoming the best striker on the planet she was a promising right-winger.
And Kellond-Knight lifted the lid on why the then-20-year-old Kerr would take facing her very personally after taking issue with the former's choice of footwear.
'She was a really young player when I was coming through, too,' Kellond-Knight told Seven News.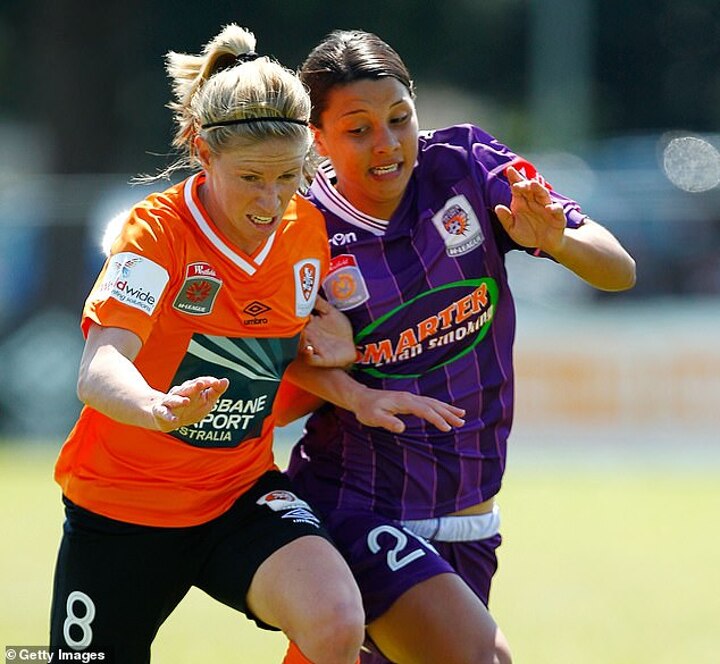 'I used to be left back and she would play right wing and we used to train against each other.
'I used to wear red boots at the time and she would absolutely hate me because she would always think she had the ball or be protecting it, but I'd always somehow managed to get my toe in and nick the ball off her.
'She'd be like: "Frickin' hell, KK, I hate you and your red boots". […] We had some good battles early on.'
Since switching from right-winger to striker, Kerr hasn't looked back scoring an astonishing 233 goals in 322 club appearances.
Kellond-Knight described Kerr as a 'freak nature' and explained the secret behind her incredible goalscoring record was that it all came natural to the Matildas star.
'There's no thought in it,' she said.
'It's just: "See ball, see goal, do it" and that's what makes her such a great player.
'At the top level you don't have time to think and plan, it's all pretty much instinct and your habits as a player, and she's got that.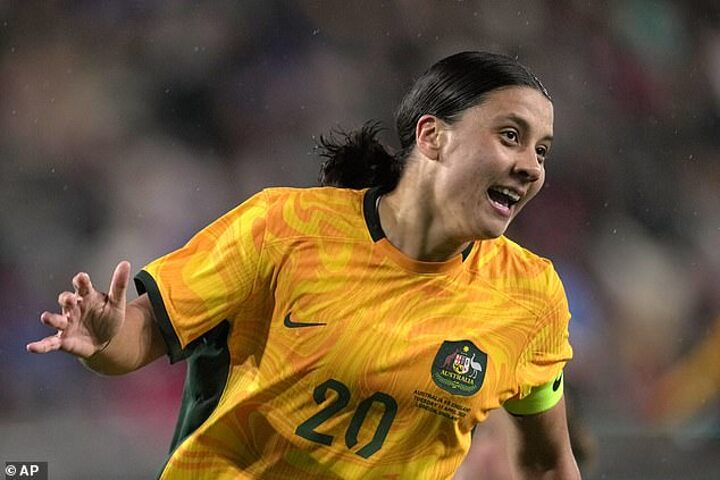 'You have to be some sort of a natural freak to be able to pull it off, which she obviously is.'
A veteran of 113 Matildas caps, Kellond-Knight will miss the upcoming World Cup because of injury.
Australia open their campaign on Thursday night at Stadium Australia against the Republic of Ireland.
The Matildas take on Nigeria at Suncorp Stadium in Brisbane on July 27, before facing Canada at AAMI Park in Melbourne four days later.