Paris Saint-Germain confirm the appointment of Luis Enrique as their new manager| SolSportHQ


Paris Saint-Germain have confirmed the appointment of former Barcelona and Spain boss Luis Enrique as their new manager.
It comes after the club earlier confirmed the sacking of Christophe Galtier after just one season.
Enrique has been out of work since leaving Spain at the end of the World Cup, and it is his first job in club management since his departure from Barcelona in May 2017.
Speaking to the club's official website, he said: 'I'm delighted to be joining Paris in order to enjoy a new experience.
'It's so exciting to meet new people, to live in this city, to learn a new language and, above all, to manage PSG.'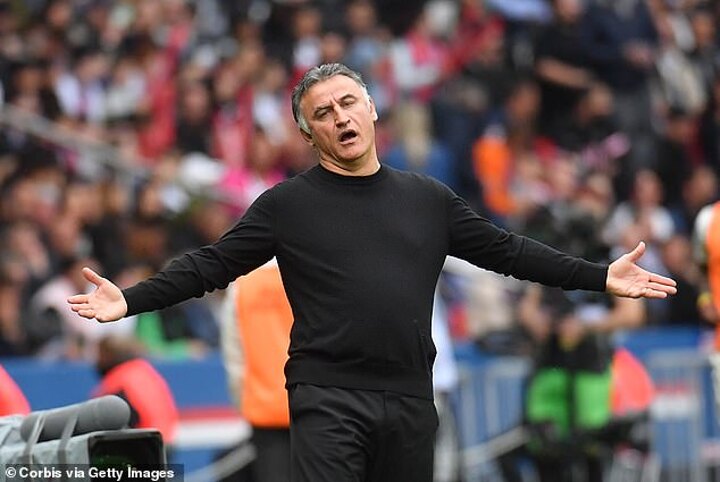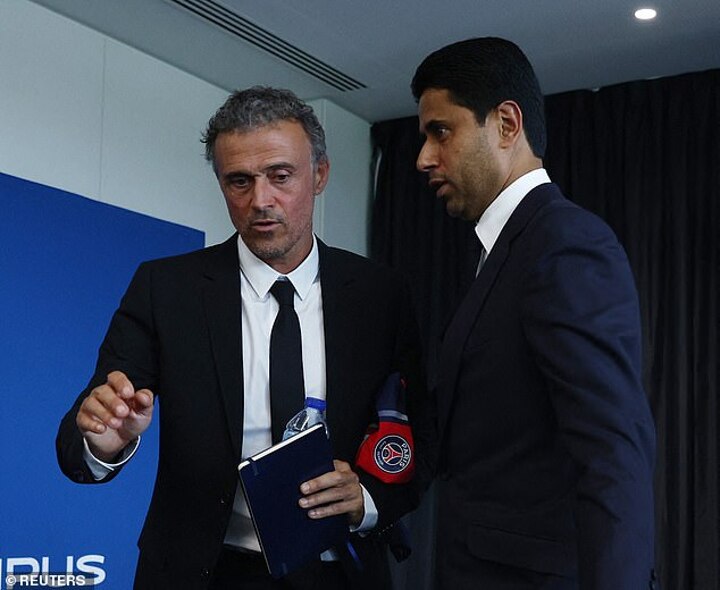 Enrique had also previously been on the shortlists of both Chelsea and Tottenham since he left Spain following their last-16 defeat to Morocco in Qatar.
His spell at Barcelona was a massive success winning the LaLiga title, a Champions League trophy and the Copa del Rey on three occasions.
Galtier lasted just a season in charge after being hired in July 2022. His sacking comes despite guiding PSG to Ligue 1 and the Trophee des Champions double.
The Frenchman was reportedly dismissed soon after the end of the season, with the club linked with replacements throughout much of June.
The club acknowledged his success and professionalism' during his season in charge in a statement, which read: 'At the end of 2022-2023, Paris Saint-Germain and Christophe Galtier have decided to end their first-team coaching contract.
'The Club would like to emphasise his professionalism and commitment, which enabled the Rouge & Bleu to win a historic eleventh French Championship title as well as the Trophy des Champions.'
It was a trying stint as PSG boss for the former Lille coach, who had to contend with a dressing-room including some of the biggest personalities in the game at a club with huge pressure to succeed.
Despite his domestic successes, Galtier's tenure will likely be judged on his Champions League performance.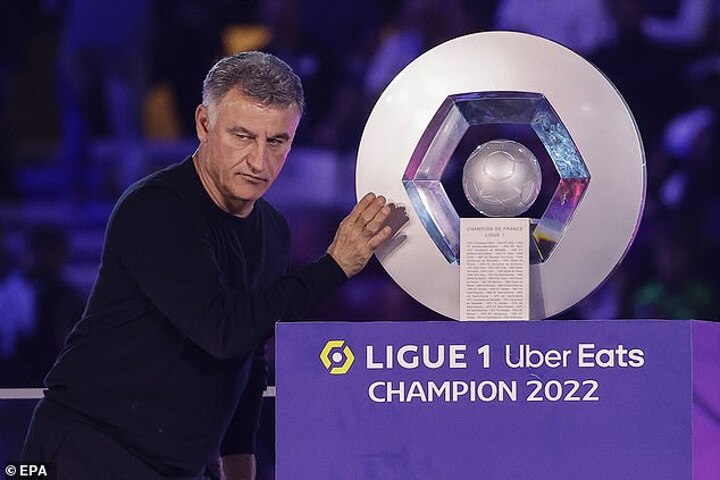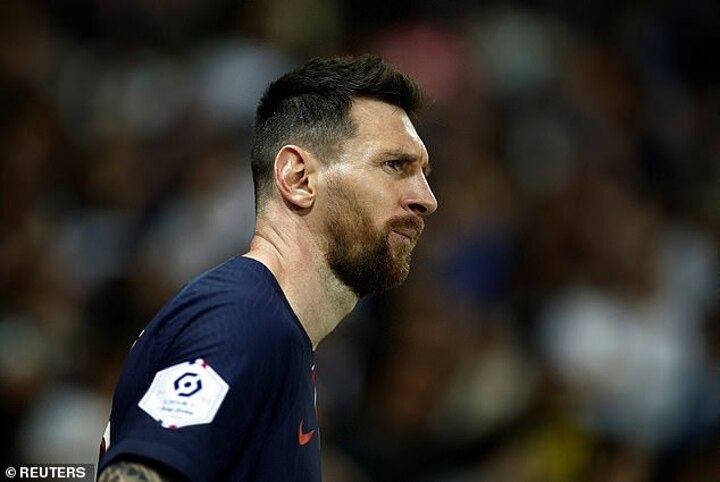 The French giants were knocked out in the last-16 after a 3-0 aggregate win for Bayern Munich. There were also numerous off-field issues during Galtier's tenure, namely Lionel Messi's unsanctioned trip to Saudi Arabia during the Ligue 1 run-in.
The Ligue 1 title papered over cracks at the club, with PSG beginning 2023 in very poor fashion as they were dumped out of both the French Cup and the Champions league by the middle of February, winning only four times in 11 games.
Over the past month, Kylian Mbappe has told PSG chiefs he intends to refuse a contract renewal and leave on a free transfer.
Galtier was also reportedly taken into custody over allegations of discrimination during a prior managerial stint at Nice.
According to French television channel RMC Sport, Galtier and his adopted son John Valovic-Galtier, who also works as his advisor, were taken into police custody at 8:45am on Friday as part of an investigation into alleged discrimination at Nice.
The pair were said to have been summoned by investigators looking into accusations of racism at the Ligue 1 club.
French newspaper L'Equipe claim the pair are facing accusations of racism from ex-Nice sporting director Julien Fournier. Galtier's son has been released without charge.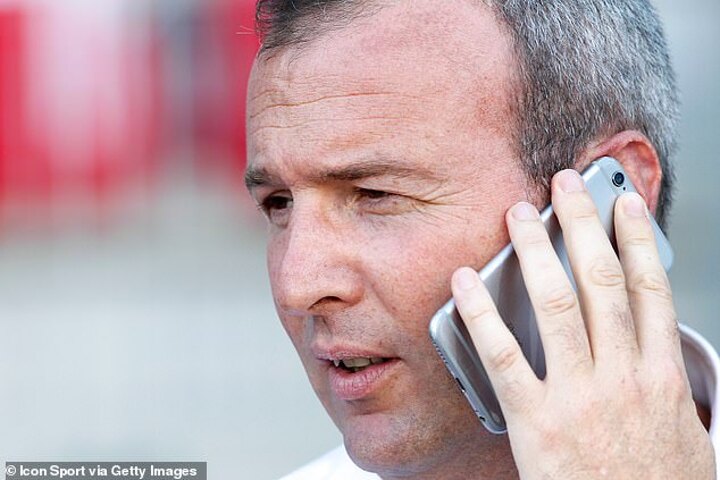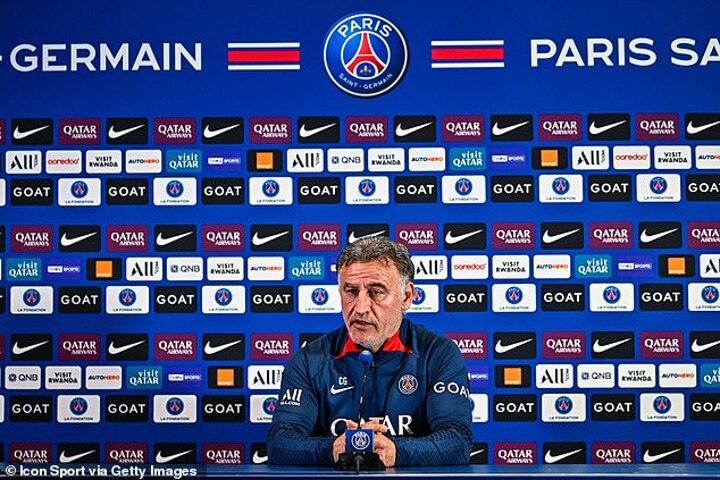 Their report states that Galtier himself is alleged to have made 'discriminatory, racist and Islamophobic remarks' during his year at the club by Fournier. The latter is also said to have spoken in court last month.
Galtier is understood to have always firmly denied such accusations and has even filed a complaint.
Back in April, a leaked email published by French football reporter Romain Molina suggested Galtier is alleged to have made comments about having 'too many black and Muslim players' in his former team by Fournier.
Another report by local French media outlet Nice-Matin claimed that during a five-game winning streak, the coach asked Nice's Muslim players not to observe Ramadan.