players, profiles, stars| SolSportHQ


The lowdown on every member of the Dutch squad for the 2023 FIFA Women's World Cup in Australia and New Zealand.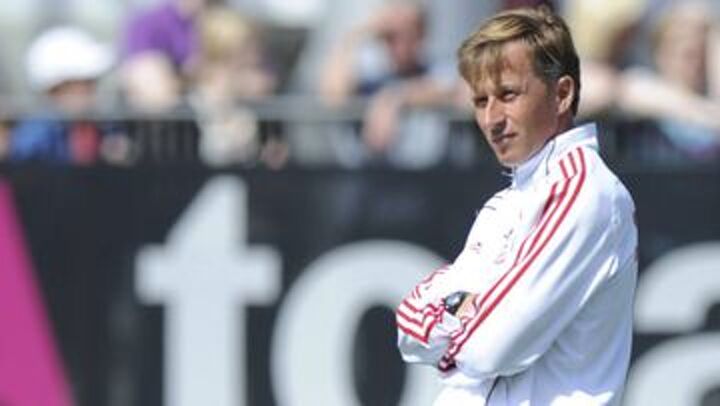 Runners-up at the Women's World Cup in 2019, the Netherlands suffered a hugely disappointing quarter-final exit at Euro 2022 – but have been revitalised since Andries Jonker replaced Mark Parsons last August. The 2017 European champions now head to Australia and New Zealand with serious ambitions of winning their first ever world title.
As part of a collaboration with the Guardian and other leading newspapers from the each of the World Cup's participating nations, we bring you an in-depth guide to the Netherlands squad for the 2023 World Cup. It is written by De Telegraaf's Steven Kooijman.
Goalkeepers
Daphne van Domselaar
Date of birth: March 6, 2000
Club: Aston Villa
The goalkeeper certainly has a thing for England, where she had her big breakthrough last year during the Euros. An early injury to captain and undisputed No 1 goalkeeper Sari van Veenendaal turned the young keeper's world upside down. Van Domselaar became one of the best Oranje players of the tournament, playing in every match. She has good football heritage. Her roots lie in Beverwijk, where Dutch stars Arthur Numan and Rafael van der Vaart grew up. She didn't immediately hurry off to play in the WSL after the Euros, instead stayed with FC Twente for another season. "I did not want to run the risk of ending up on the bench somewhere", she says. Instead she waited for her dream transfer to Aston Villa just before the World Cup: "England is my No 1 football country."
Lize Kop
Date of birth: March 17, 1998
Club: Ajax
Four years ago Lize Kop cycled past the Rijksmuseum in Amsterdam, where Ajax's men's team had just been honoured on the Museumplein in front of over 100,000 people. "I would like to experience that too," Kop said. This season, Ajax's women's team became champions, in part thanks to some sublime performances by Kop. But the club held back a tribute to the women's team, so Kop never got the chance to realise her ambition. Understandably, there was outrage in the country. If she could bring one person back to life, it would be André Hazes, the famous Dutch folk singer. "Then I'll invite all my girlfriends over and we'll sing along with him in the pub all night."
Jacintha Weimar
Date of birth: June 11, 1998
Club: Feyenoord
Weimar was 18 when she set sail for Bayern Munich from the tiny village of Best in the south of the Netherlands. She had been part of 'CTO Eindhoven', one of the federation's three female training headquarters for three years, where they, among other things, played in a boys' league. In Bavaria, Weimar spent most of her time with the reserves but that changed when she joined Sand, where she gained plenty of Bundesliga experience before signing for Feyenoord's newly established women's side in 2021. There Weimar is also working for the Feyenoord Foundation as a community coach.
Defenders
Caitlin Dijkstra
Date of birth: January 30, 1999
Club: FC Twente
Dijkstra may have followed in the footsteps of her father, who played for NAC, Willem II and Notts County, but her journey to make it in football has been a remarkable one. When she was six she suddenly started to struggle to walk, having difficulty putting one foot in front of the other. She was taken to hospital and doctors found an inflammation behind the sacrum. She had to lie on her back for three weeks before she could learn how to walk again. "I learned early on not to take health for granted," she says. Dijkstra came through the ranks at Ajax but was then kept out of the first team by first the return of Stefanie van der Gragt and then, having moved into midfield, the signing of Sherida Spitse. She made the decision to leave Ajax in the summer of 2021 and after a strong season with FC Twente she broke into the Netherlands team for the Euros and is now on her way to her first World Cup.
Stefanie van der Gragt
Date of birth: August 16, 1992
Club: Internazionale
Van der Gragt set a new standard in the Dutch team as a central defender. She can best be compared to a cross between Virgil van Dijk and Matthijs de Ligt. A strong marker, a fine passer and dangerous in the air on set-pieces. She grew up in a football-loving family – all her three sisters played too – and her dad, Fred, even coached the local team but stopped after a year, apparently for being a little "too fanatical". She has decided to retire after the World Cup after an impressive club career at AZ, Ajax and European heavyweights Bayern Munich, Barcelona and Internazionale. She will return to Alkmaar as technical manager of the women's side, who have just returned to the Eredivisie.
Dominique Janssen
Date of birth: January 17, 1995
Club: VfL Wolfsburg
The versatile defender is a health coach and qualified dietician who has a calming influence around the Dutch training camp, where she encourages meditation and regularly prepares smoothie bowls for her teammates. She played under the name of Dominique Bloodworth for two years between 2018 and 2020 after getting married but reverted back to her maiden name Janssen after splitting with the former sprinter Brandon Bloodworth. Janssen was part of the squad that won the Euros on home soil in 2017. The classy defender, who can also play in midfield, suffered heartbreak in the 2023 Champions League final when her Wolfsburg side let a 2-0 lead slip against Barcelona, who won 3-2.
Aniek Nouwen
Date of birth: March 9, 1999
Club: Chelsea
Having won the double in her first season at Chelsea, the centre-back struggled to hold down a place in her second season and was loaned out to Milan in January. Nouwen has had to fight for her place in the Netherlands starting line-up, too, with coach Andries Jonker often preferring Van der Gragt and Janssen ahead of her. She is a big fan of PSV, her old club, and Chelsea, her current employer. She visited Stamford Bridge to see her favourite English team – and former PSV idol Alex – play as a girl. "I'm a central defender, either on the left or the right. I'm a physical player, strong, fast and can make a good pass," she said. Nouwen spends a lot of time on TikTok, even though she admits: "I can't really dance".
Kerstin Casparij
Date of Birth: August 19, 2000
Club: Manchester City
As a young talent, Casparij moved quickly through Alkmaar and Heerenveen to Dutch heavyweights FC Twente within two years. The pacy midfielder/wing-back has continued to make rapid progress in her career, winning back-to-back Eredivisie titles at FC Twente, making her debut in the Champions League and playing her first international match. Casparij was one of the Netherlands' few positives at the Euros last summer and was snapped up by Manchester City, where she had a fine debut season. She can play on both wings, which is a great asset for the Dutch. When she is fed up with British food, she dives into her kitchen for a traditional Dutch stew. "I don't have a kitchen island for nothing," she says.
Lynn Wilms
Date of birth: October 3, 2000
Club: VfL Wolfsburg
Wilms comes into the World Cup needing to shake off the disappointment of making a terrible blunder that led to Barcelona scoring the winner against Wolfsburg in the Champions League final. If she has similar self-confidence to her idol, Zlatan Ibrahimovic, though, she will be just fine. A few years back she was the female player who played at the highest level in boys' football in the Netherlands, representing Sportclub Irene in the second tier. Like Barbara Lorsheyd, she has a twin brother, with hers called Rik. They are not very similar at all, says their mother, adding that Rik thinks carefully before he does something while Lynn is far more impulsive and carefree. She won the domestic double in her first season with Wolfsburg in Germany.
Merel van Dongen
Date of birth: February 11, 1993
Club: Atlético Madrid
Sporting prowess runs through Van Dongen's family. How could it be otherwise with a twin sister who is a Dutch champion at basketball and an older sister in the Dutch rugby team. Even when she got married it was in a sporting arena – the centre spot at De Toekomst, the training complex of Ajax. Those who think that the left-back is blinded by the things that only take place on the pitch, however, are wrong. The defender is committed to women's football as a whole and is never shy to share her opinion when there are social or managerial issues that affect the sport. It would be no surprise to see Van Dongen, a psychology graduate, return after her playing career as a board member of a club or association. "Women's football is very close to my heart," she says.
Midfielders
Jill Baijings
Date of birth: February 23, 2001
Club: Bayern Munich
Relatively young but her selection is no surprise. The midfielder has played at every level in the Dutch youth set-up and the disappointment at being overlooked for last year's Euros has clearly made her work hard to be on the flight to the World Cup. The competition in midfield is tough but after playing for three seasons in the Bundesliga, first with Essen and then with Bayer Leverkusen, she has the experience to be trusted if called upon. She is joining Bayern Munich for the 2023-24 season but is fiercely ambitious and may not stop there. "It is a dream of mine to play for Barcelona."
Daniëlle van de Donk
Date of birth: August 5, 1991
Club: Olympique Lyon
Van de Donk has been a driving force for her country for years now, having made her debut in 2010 and celebrated her 100th cap as long ago as 2019. The cheerful midfielder won the Euros on home soil in 2017. Spent six years at Arsenal before moving to Lyon, where she won a Champions League medal in 2022, despite being injured for the final. She was not at her best at the Euros as she was still struggling to regain full fitness and will want to show what she is capable of at the World Cup.
Jackie Groenen
Date of birth: December 17, 1994
Club: Paris St-Germain
A move from Manchester United to PSG last season took the fashion-loving midfielder to a city that would serve her well, but she was keen to point out that her focus would be firmly on leaving everything out on the pitch for her new club. "I work very hard. I'm a box-to-box player," she said. "My passing is good, but I also make tackles. I think I'm a good blend of attacking and defending." As a multiple youth national judo champion, she once dreamed about participating in the Olympics. In 2021 that dream came true, but as a footballer. Entering the tournament as one of the favourites the Dutch lost on penalties to the United States at the quarter-final stage. Groenen's judo career came to an end when she was 17 and injured her hip the day before a football game. She has Dutch parents but grew up just across the border in Poppel and came close to playing for Belgium.
Damaris Egurrola
Date of Birth: August 26, 1999
Club: Olympique Lyon
Egurrola comes into the World Cup after a remarkable season in which she recovered from a gruesome dislocated kneecap in October to win the domestic double with Lyon. Born in Florida and raised in the Basque Country by a Dutch mother, she could have chosen the US, Spain or the Netherlands for her senior international career. For a long time it looked like it would be Spain, with Egurrola even winning the 2017 European Championship with the Under-19s. A friendly for La Roja followed but that is where it stopped because of the persistence of the former Dutch national team coach, Mark Parsons, and Egurrola's teammate at Lyon, Daniëlle van de Donk. In March 2022 she announced that she was switching her international allegiance to the Netherlands and a month later she made her debut in her mother's home city, Groningen. Understands Dutch but finds it difficult to speak the language fluently.
Wieke Kaptein
Date of birth: August 29, 2005
Club: FC Twente
If the 17-year-old plays at the World Cup she will be the youngest Dutch footballer – male or female – to have ever done so. The gifted midfielder was in shock when she got the call. "I couldn't believe it. I cried tears of joy and celebrated with my house-mates," she says. When Kaptein made her Netherlands debut against Poland on 11 April, she wore the No 14 shirt, which is legendary in the Netherlands as it is synonymous with Johan Cruijff. But the teenager revealed that her great idol is in fact international teammate Jackie Groenen, who would have worn the shirt if she hadn't been injured. Kaptein, a dynamic midfielder, is the new super talent in the squad. At the age of 15, she made her debut with FC Twente in both the Eredivisie and the preliminary round of the Champions League. Her older brothers, Steff and Cas, both wingers, play in the Dutch third division. "For years I thought I was the best of the three. Not so," says Steff.
Jill Roord
Date of birth: April 22, 1997
Club: Manchester City
Roord comes from a sporting family with her mother a basketball player and her father, René, playing top-flight football in the Netherlands (he played with Marco van Basten at youth level for the national team). In an interview with De Telegraaf, she said: "He's texting me every day saying: 'How's it going?' He has done that for years." He has always analysed her games and is always very honest. She added: "We have had some arguments; not any more because I'm realistic now. I know when I haven't played well and what I should have done better but when I was younger, yeah, we had some fights about it." Having been considered the 12th woman in the Netherlands set-up for quite some time, Roord is now a certain starter. At a relatively young age she already has a Euros gold and World Cup silver behind her. Last summer a move to Barcelona – and a salary of €400,000 – was blocked by Wolfsburg, but it was announced in early July that she is joining Manchester City on a three-year deal.
Sherida Spitse
Date of Birth: May 29, 1990
Club: Ajax
To say the midfielder is part of the Dutch furniture would be an understatement. Most sofas don't last 17 years, as Spitse has done with the Netherlands. She took her first international steps as a 16-year-old and is the first Dutch footballer to have played more than 200 games for her country. She is a trailblazer in many other ways, too. In 2013 she was the first female Dutch player to be transferred for a fee as Norwegian side LSK reportedly paid €25,000 to sign her from FC Twente. Nicknamed "the Oranje Cannon" because of her ferocious shot, she is back in the Netherlands at her favourite club Ajax, partly to be closer to her family. Spitse has two children – Jens and Mila. She is no longer a certainty in the starting line-up, but she will be utterly dependable if called upon.
Forwards
Esmee Brugts
Date of birth: July 28, 2003
Club: PSV
Brugts is seen in the Netherlands as the new Lieke Martens, a player whom she idolises. "When the Netherlands did well during the Euros, I, of course, watched," she says. "I was very involved. I admired [Martens], and now I'm teammates with her. It's crazy how much can change within five years." The forward has eye-catching technique and despite spending her entire football life as an attacker, is likely to be deployed as a wing-back in Australia and New Zealand. The teenager fired the Dutch team to the World Cup in the last group match against Iceland and has already impressed as a wing-back a few times. She has not complained about the switch as it has given her the chance to form a partnership on the left with her hero, Martens. She cannot wait. Brugts will leave PSV this summer but is still unsure about her new club.
Lineth Beerensteyn
Date of birth: October 11, 1996
Club: Juventus
The forward has had an eventful season. After her transfer from Bayern Munich to Juventus, her mother, Linda, died in October while on holiday in her native Suriname. Lineth had a special bond with her mum, a former sprinter. As a toddler, Lineth told her that she wanted to become a footballer, but her mother did not think it was possible. She has since made her very proud. They were best friends and wherever the football star went, she called her mother every day. Beerensteyn displaced Shanice van de Sanden from the right wing for the Euros last year but don't expect to see her out wide at the World Cup. The Juventus forward is likely to be pushed central to replace Vivianne Miedema, who tore an ACL in December.
Renate Jansen
Date of birth: December 7, 1990
Club: FC Twente
Jansen's career was launched at ADO Den Haag in 2012 – by the current England coach, Sarina Wiegman, who she won the Euros with in 2017. She has continued to be a mainstay in the Netherlands set-up despite never leaving the Dutch league, where she has been prolific throughout her career. No player has scored as many goals in the Women's Eredivisie and BeNe League: 174. Jansen has been with Twente since 2015, winning the title four times and being voted the league's most valuable player on several occasions.
Lieke Martens
Date of birth: December 16, 1992
Club: Paris Saint-Germain
Martens is the face of the golden generation of Orange Lionesses. After her dazzling performances at the 2017 home Euros, she was named the best player in the world and instantly became one of the most recognisable Dutch athletes. But she wants nothing to do with the fame that success brings her. As a youngster, interviews left Martens feeling sick and the night before she would vomit at the thought of talking about herself. She is slightly more at ease these days and recently told FIFA of her desire to complete her trophy collection. "I would have won everything that I ever dreamed of winning," she said. "It will be a tough challenge, but nothing is impossible." She is even more comfortable on the pitch, as she proved two years ago in the Champions League final, when she took Barcelona to European glory. Last summer, she left Barça for an adventure with Paris Saint-Germain.
Victoria Pelova
Date of birth: June 3, 1999
Club: Arsenal
Besides being a very skilled No 10 and winger, Pelova is incredibly smart. She combined a study of technical mathematics in Delft while playing for Ajax. As an 11-year-old, she participated in the Dutch National Chess Championship, where she finished in the middle but defeated the eventual champion. Pelova's idol is a Barcelona legend: Andrés Iniesta though, not Lionel Messi, purely because she loves his dribbling style. She made a winter transfer to Arsenal and stayed at Vivianne Miedema's house while she was sorting her own place out. "It's funny because we've basically been each other's carers," she said. "I was helping Viv because of her injury because she couldn't do things like make a cup of tea." There's a chance that Pelova may end up being deployed at right wing-back.
Katja Snoeijs
Date of birth: August 31, 1996
Club: Everton
Had the Netherlands not had a special striker such as Vivianne Miedema, the hype would have been all about Snoeijs. Just look at her numbers. In the Netherlands she scored almost one goal in every league match and with Bordeaux she also showed that she is made of the right stuff, with a fine average of around one goal every two games. She has adapted as a striker at Everton, where she is often isolated, and now has a more rounded game. "I never hear journalists talk about her, which is wrong," said the Netherlands coach, Andries Jonker. "Katja is completely on her own up front at Everton: she has to take the ball, pass and shoot all by herself. And she has done pretty well, too. She is going through a huge development in the English league."