PSG ultras tell Vlahovic they'll 'cut off' his fingers if he signs from Juventus| SolSportHQ


Paris Saint-Germain ultras have sent a chilling message to Dusan Vlahovic who is a target for the Ligue 1 champions.
With Lionel Messi now at Inter Miami, and Kylian Mbappe's future uncertain, Luis Enrique is keen to bring in a new striker during the summer window.
Vlahovic, who has been the subject of interest for Chelsea and Tottenham, is also said to be on the radar of the French giants.
However, the club's ultras have sent a menacing warning to the 23-year-old forward.
Ultras have posed outside the Parc des Princes, warning that they will cut off his fingers if he joins from Juventus.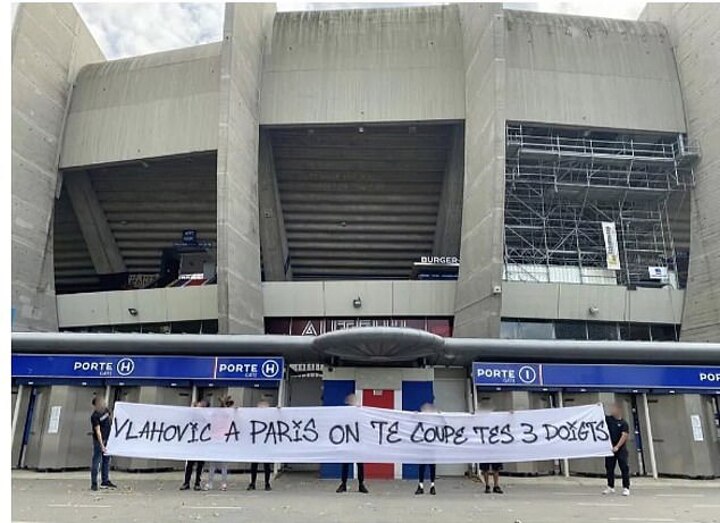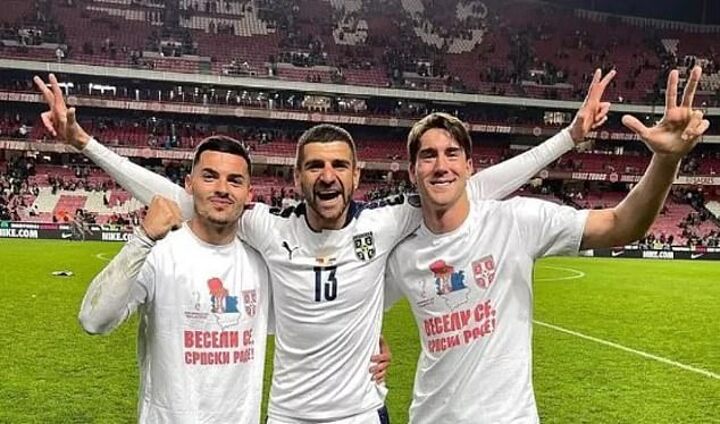 The banner reads: 'If you come, we will cut off your three fingers.'
Marca claim that the message is in response to the three fingers Vlahovic showed after a game with Serbia.
This is said to refer to 'Serbian supremacy over Kosovo' and 'could also mean a greeting made by a Serbian guerrilla of unification'.
Vlahovic's shirt in the picture also showcases Kosovo as part of Serbia.
It is not the first threat that PSG ultras have given to a potential incoming player this summer.
Before Lucas Hernandez's £34m move from Bayern Munich, PSG ultras told the defender that he is 'not welcome' at the Parc des Princes.
This was due to Hernandez's close links with rivals Marseilles, where his father, Jean-Francois, played during the 1990s.
They also hold a grudge with Hernandez over his involvement in Bayern Munich's victory over PSG in the 2020 Champions League final.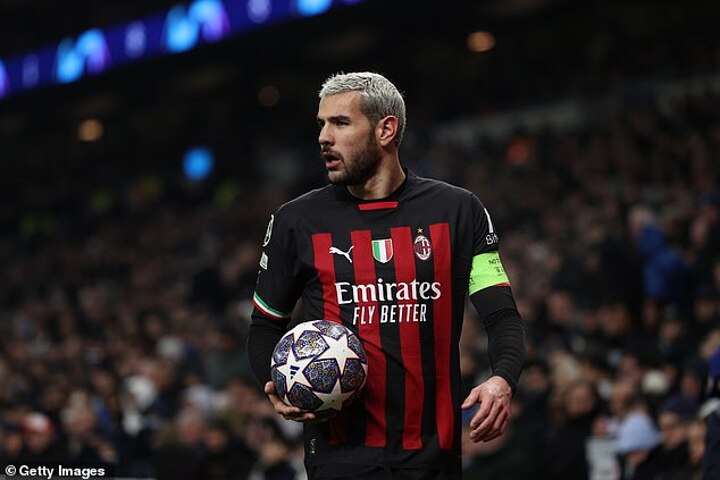 They accused him of rubbing the victory in their faces because of his links to Marseille, even though Hernandez has claimed there was no malice in his celebrations.
Vlahovic has not fully lived up to expectations since he joined Juventus in January 2022 – despite scoring 23 goals in 63 appearances.
Mail Sport reported on Saturday that Chelsea were weighing up a move for the Juventus striker.
Reports have suggested that Juventus could let him go for just £21m – provided Chelsea include Romelu Lukaku in a swap deal.
Reports in Italy over the weekend also suggested that Tottenham have made enquiries over the striker, as a contingency plan if they lose Bayern Munich target Harry Kane this summer.