Scott Munn Tottenham start date delayed as Daniel Levy's number two in prolonged City exit| SolSportHQ


The north London club's new chief football officer was meant to start on July 1 but has not been able to officially begin in his new role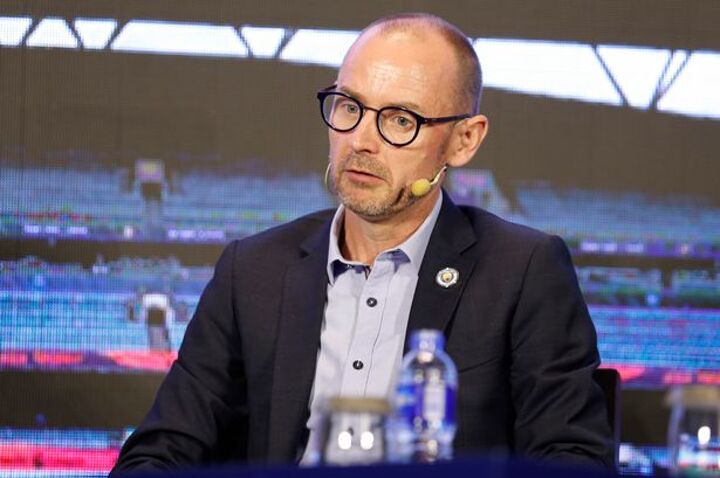 Scott Munn's start date as Tottenham Hotspur's new chief football officer has been delayed after a prolonged exit from The City Group, football.london understands.
Munn, who has been Chief Executive Officer of City Football Group China since 2019, was meant to start work at Tottenham on July 1. He is meant to come in essentially as chairman Daniel Levy's number two and the club have confirmed the Australian will take charge of all footballing departments.
However, due to delays at the City end, Munn has not been able to begin work yet at the north London club. It is currently unclear exactly when he will take on his new role at Spurs.
"Scott has a unique and broad experience of running sporting organisations at the highest level and will take responsibility for the leadership and management of our football activities to instil best practice both on and off the pitch," said Levy when Munn's appointment was announced.
In a statement, the club added: "As referenced in the chairman's statement (from the last set of financial results) there has been an ongoing review over the past six months of all of our footballing activities. Changes have been made and further improvements continue to ensure future progress and competitiveness.
"Scott, former City Football Group Executive, has extensive experience within sporting organisations having started his career with the Sydney Organising Committee for the 2000 Olympic Games and then transitioning into the National Rugby League, before joining the Australia Football League. Scott joined Melbourne City FC as Chief Executive Officer in 2010. In 2019 he was appointed Chief Executive Officer of City Football Group China."
football.london revealed last month that Spurs' former managing director of football Fabio Paratici was still involved with the club on a consultancy basis following his resignation following a 30-month ban from the Italian football federation. While FIFA extended the ban worldwide, it was slightly reduced allowing the Italian to act for clubs on a consultancy basis.