The eight La Masia players called up by Xavi for Barcelona's preseason| SolSportHQ


As Xavi told the press during the presentation of the soccer school that carries his name, "the summer will be long".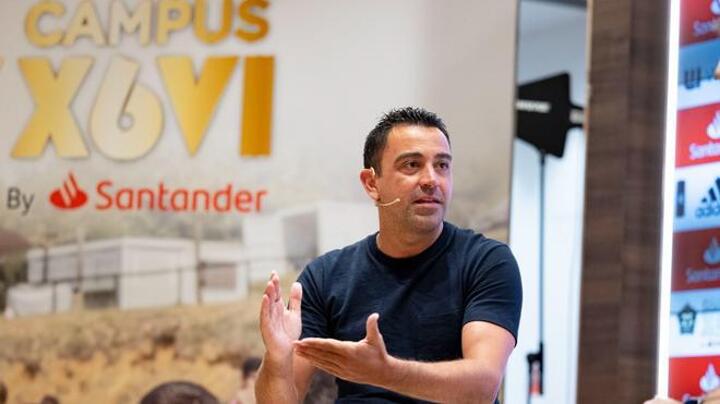 The Barcelona coach made reference to the transfer market and the work being carried out by the sports area at the club to strengthen the first team, which starts preseason on Monday the Ciutat Esportiva.
In short, he suggested that between the players who attend the first day of preseason and how the squad is put together at the end of August, there will be many changes.
What is clear to Xavi is that, as he has done since he returned to Barça as coach, he will continue to keep a close eye on the academy. Both he and his coaching staff are very aware of everything that happens in the youth teams and there are many players who have been called up to train with the first team during the months of competition.
Unaware of the critical voices that accuse him of not counting on the youngest players, Xavi is perfectly aware of all the potential that the club possesses in the youth ranks. In that sense, he has already informed eight players that they must report to the Ciutat Esportiva on Monday, where they will undergo the relevant medical tests before getting down to work.
Those chosen are Lamine Yamal, Marc Casadó (the only one who joined the tour last summer), Estanis Pedrola, Ángel Alarcón (recovering from injury), Unai Hernández, Fermín López, Pau Prim and Mikayil Faye. All of them have already been spoken to and they know that they are in Xavi's plans for the start of preseason.
They will not be the only ones, however, because between four and five more youth players are expected to join the first team on Monday. Everything suggests that the names chosen are Chadi Riad, Diego Kochen and Marc Guiu, although their presence is not yet 100% confirmed for various reasons. The same goes for Aleix Garrido, who is playing in the U-19 European Championship with Spain.
Xavi wants to evaluate all these youth players on the pitch before drawing up the definitive list for the tour of the United States, which will not include all of those who start preseason. In fact, the different movements during the market, both in terms of departures and signings, will also define the call-up list.