Tottenham Supporters' Trust criticise 'excessive' rise in ticket prices| SolSportHQ


The Tottenham Hotspur Supporters' Trust has criticised the club's plan to increase match day ticket prices for the 2023-24 season.
Spurs announced in April that season-ticket prices would be frozen for the forthcoming campaign, the second year in a row they had kept prices the same with the cost-of-living crisis cited as a reason behind the decision.
However, the supporters' trust has revealed they were told on Friday about an increase in match day tickets that is due to be brought in for the upcoming season while there is now set to be six Category A fixtures, the most expensive ticket, with Newcastle bumped up from Category B.
In addition to describing the increase as "excessive", THST expressed their frustration over a lack of dialogue with the club.
Tottenham froze season ticket prices for the upcoming campaign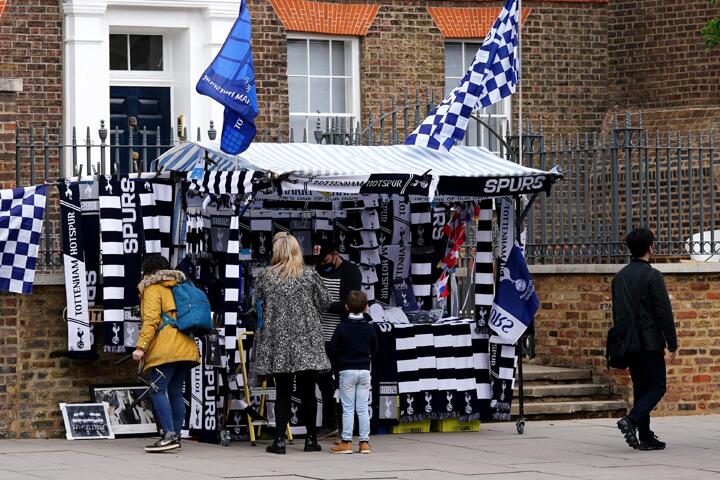 "We are aware of the club's plans to increase match day ticket prices for the 2023/24 season. Our ticketing team was informed of the plans to increase match day pricing on Friday morning," a statement from the supporters' trust read.
"The club is aware THST lobbied for a price freeze on all match day pricing and, having been informed this (Friday) morning, we along with the wider fanbase have been told rather than consulted. This must change if dialogue is to happen and supporter input is genuinely desired.
"The club knows this is something THST cannot support and we feel an increase of this magnitude is excessive.
"Our match tickets are already amongst the most expensive in the Premier League and fans should not have to dig further into their pockets when they are already seeing their living standards squeezed by the cost-of-living crisis.
"Whilst we recognise the increased operational costs and lack of European revenue for this coming season, we believe there are other ways the club can generate this lost revenue. This burden should never be pushed on to match-going supporters."
The PA news agency approached Tottenham for comment and a club spokesperson said: "We are fully aware of the current rising cost of living – and as such are one of only three Premier League clubs to freeze Season Ticket prices for the coming season.
"Our match ticket prices are comparable to other London clubs, with a wide range of price points available for fans to choose from."
Meanwhile, Spurs captain Hugo Lloris' future at the club remains uncertain despite being present for the first week of training under new boss Ange Postecoglou.
Lloris has spent 11 seasons at Tottenham but made clear last month his desire to try a new challenge, with only 12 months left on his current contract.
The futures of Harry Kane (left) and Hugo Lloris are subject of speculation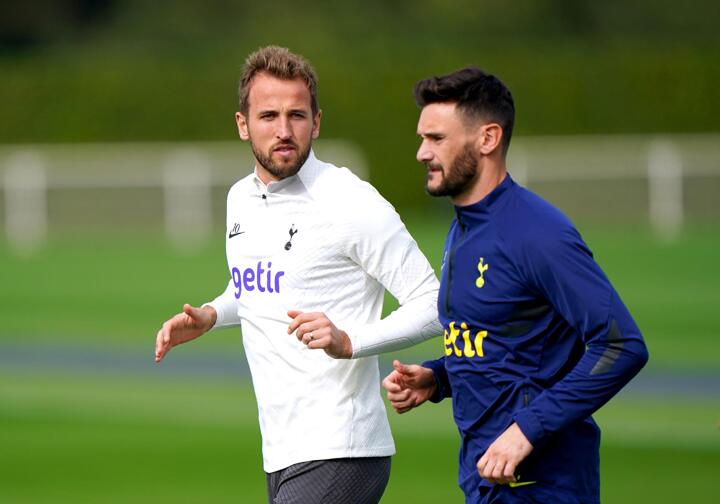 Spurs fly out for their pre-season tour of Perth, Bangkok and Singapore on Friday and a decision will need to be made over whether captain Lloris is part of the travelling party given interest from Inter Milan.
Tottenham are open to selling Lloris for the right offer and an agreement could even be reached to terminate his terms a year early, the PA news agency understands.
If Lloris was not to travel on Spurs' pre-season tour, vice-captain Harry Kane may be asked to take on captaincy duties.
Kane will return to training next week after time off following his involvement in England's qualifiers at the start of June.
Speculation over his future continues to intensify with only a year left on his deal, but PA understands Tottenham have offered the forward a new contract that is an increase on his current £200,000-a-week terms.
While Kane is yet to make a decision on the contract, Spurs' stance remains the same with their star striker not for sale despite Bayern Munich's growing interest.