William Saliba breaks silence on his back injury as new Arsenal contract signed| SolSportHQ


Arsenal centre-back William Saliba has penned a new long-term contract with Mikel Arteta's side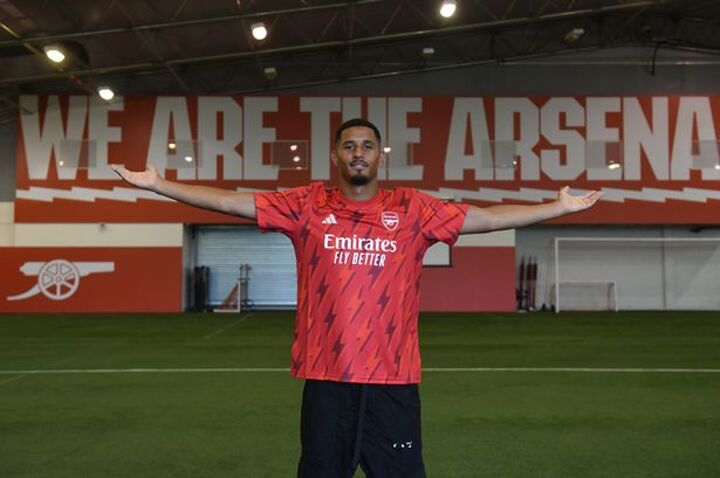 Arsenal defender William Saliba has signed a new long-term contract with the north London club.
Saliba joined the Gunners in the summer of 2019 before being sent on three loan spells at three different Ligue 1 clubs to further his development. His most recent temporary stay was with Marseille during the 2021/22 campaign, where he won the Ligue 1 young player of the year award due to his consistent performances in central defence.
Speaking to the club's official media team, the 22-year-old said: "I'm so, so, so hungry because I didn't play for four months and I didn't help my team. So I hope I won't have an injury this season, I want to be here all this season with the team.
"I'm so, so hungry to play on. I can't wait to be on the pitch."
The talented young defender also claimed that he can see the Gunners winning plenty of trophies in the near future, backing his side to overcome last season's disappointment. "I think we can achieve everything," he added.
"Of course, it's easy to say this, but we have the coach, we have the character, we have the players and every year the team gets stronger. We have better players with a good mentality.
"We have a good experience from the last season as well. We know that the season is so long. So we are confident and we know we can do something good at this club."